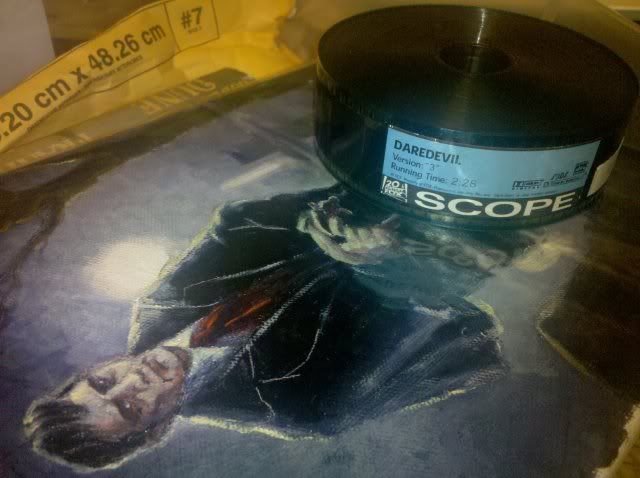 I'm that guy who liked
Daredevil
. Pleased to meet you.
For the better part of a year I collected Daredevil merch. The weirder, the better ... I even had my eye on this Daredevil boxing glove sitting inside a claw machine at a local grocery store, but couldn't win it. Cheatin' bitch.
This, though, is probably the oddest Daredevil item I've got: a 35mm trailer for the movie. It's the third trailer, specifically, and no ... I don't own a film projector.
I won this reel on Ebay for about $10.