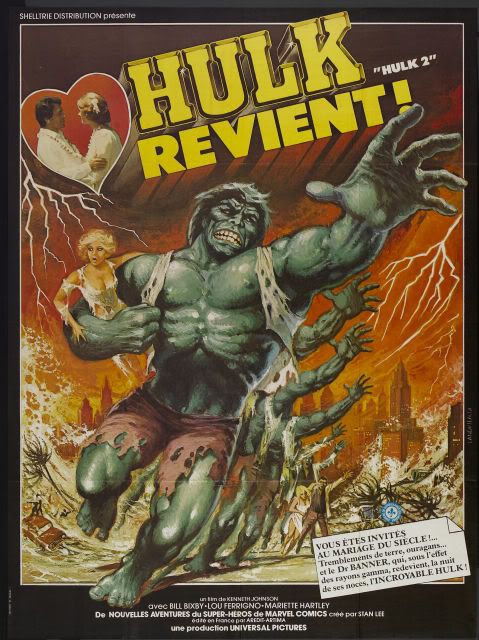 They have yet to make a Hulk movie as great as this poster.
This is French promotional art for a "movie" of
The Incredible Hulk
released in the late 1970s. There was a mercifully short trend in those years of American studios repackaging TV shows as feature films. As children my brother and I saw (i.e. "paid to see something that was otherwise free") the
Buck Rogers
pilot in the theater, as well as "
Battlestar Galactica 2
," which was a two-part episode with Lloyd Bridges.
Hulk 2
, above, was one of those repackaged TV films.