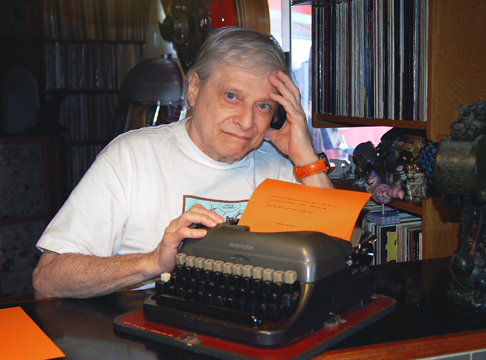 76-year-old author
Harlan Ellison
is interested in selling his first typewriter, a Remington "noiseless" portable believed to have been built in the late 1930s. Ellison is involved with the sale, which is described over at www.photographyhistory.com. No price for the artifact has been set.
A bit about the typewriter's origins:
"Despite the challenges facing them, Harlan's mother, Serita Ellison, encouraged her son's enthusiasm for writing and his love of science fiction, and sometime during 1949 and 1950 she saved enough money to buy the used Remington portable typewriter noted here. That's right, there, at the thrift shop, where she put in her hours and earned her wages. Serita Ellison saved her meager money, and she brought that typewriter home to Harlan. Well, you know the rest."
For more information about the sale (and potential value of the typewriter)
click here
.