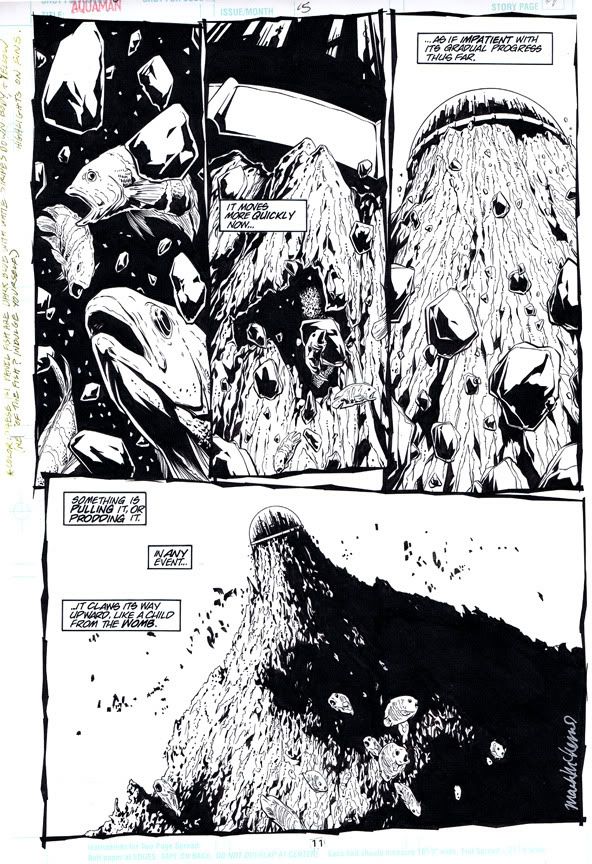 I've had the chance over the years to buy original comicbook pages, but almost always pass. Above is the only page I own because, at $5, it was simply to cheap to pass up. It's page 11 of issue 15 of the Peter David run of
Aquaman
. Drawn by
Jim Calafiore
, it shows Atlantis (well,
Poseidonis
) rising from the ocean floor. It also has notes from Calafiore on the colors of the various fish in the panels. Technically, Calafiore was a permanent fill-in artist on the series and backed up Marty Edgeland's work as the regular penciler. As much as I liked Edgeland, I was never disappointed by Calafiore's work.
Peter David's take on Aquaman remains my favorite and I recommend to all
F.O.A.M.ers
unfamiliar with it to find these back issues immediately. Start with
The Atlantis Chronicles
, follow with
Time and Tide
and the move on to the proper
Aquaman
series.