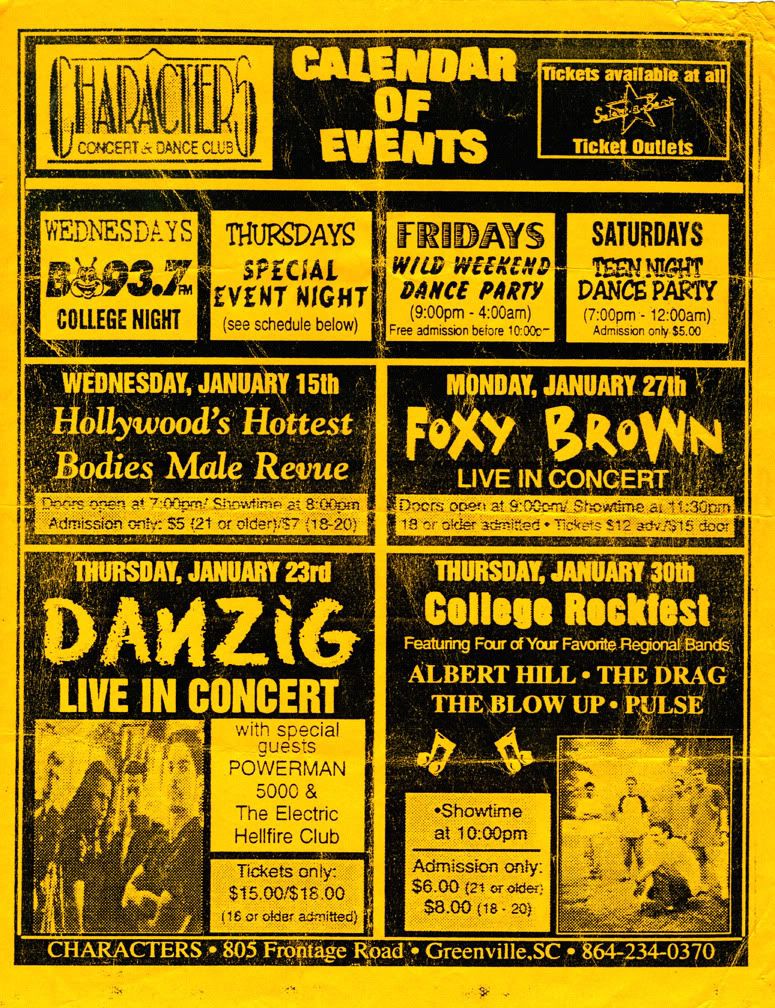 "G33K4L1F3 turned into a Danzig/Powerman 5000 fan page so gradually that I didn't even notice."
This is a flyer from a Jan. 1997
Danzig
concert in Greenville, N.C. It was a great show — not only did Danzig open his set with Mother (has he ever done that before or since?) but I was also introduced to
Powerman 5000
that night.
I'm not sure whatever became of the club, which was called Characters. Nightclubs don't usually stay open very long, and this flyer shows they had a very ...
eclectic
roster for that month.