So, any of you freaks going to the
HeroesCon
in Charlotte, N.C., this year? I've missed very few of them over the last 15 years, always attending on Saturday of the three-day event. Because of prior engagements this year, I'll probably be attending the con on the event's final day — Sunday — this year. Which is a first for me.
I've got a few photos from the previous events, but not nearly as many as I would have thought. Below are a few from 2007, when Rosario Dawson (sigh!) was the guest of honor.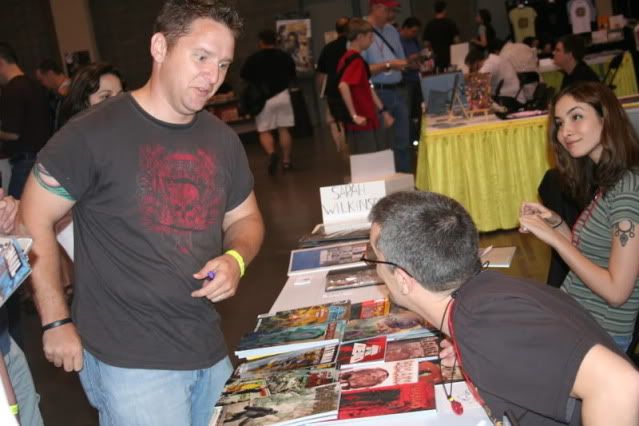 The Hypno Pimp himself meets
Steve Niles
and artist Sarah Wilkerson. My current "life goal" involves splitting them up and making Sarah the next Mrs. The Creep.
This statue of Superman brought to you by the good folks at the
Uncanny Valley
.
Yeah, I'm a pervert so I'll just keep my mouth shut.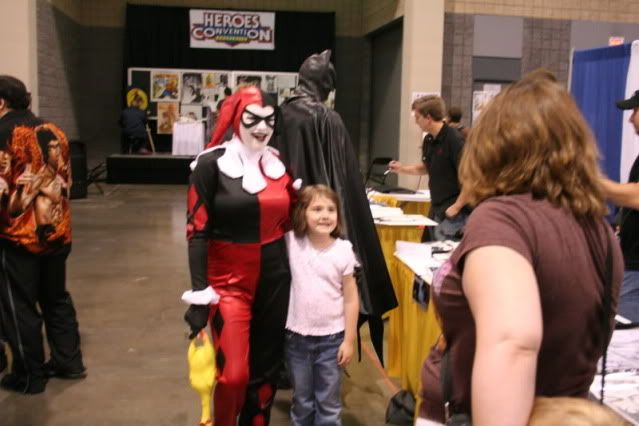 Harley Quinn: role model of co-dependent women everywhere.
You know what's weird about comic conventions? Seeing people physically fit enough to wear spandex superhero costumes. It's almost unsettling.
My friend Lee with Rosario Dawson, another future candidate for Mrs. The Creep.
About 1 second after this photo was taken, Egon got a little pissed and did his best Sean Penn impersonation. I was lucky that proton pack wasn't loaded, I guess.