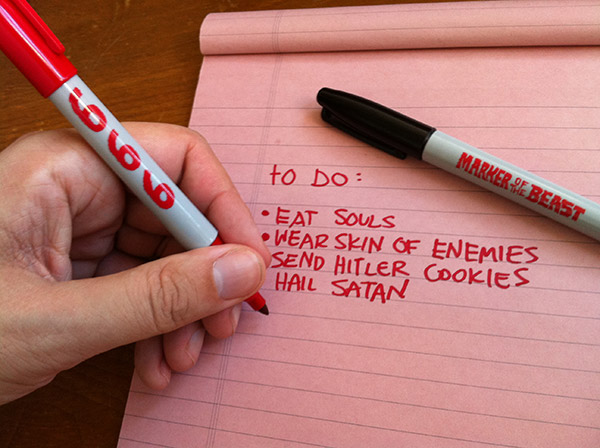 Overheard at
Diesel Sweeties:
So I said to typographic wonder and Danzig aficionado Chris Piascik a while back, "We need to make Satanic Sharpies! They're called The MARKER OF THE BEAST!"
And then he drew the most demonic logo and I got to work making the packaging, which you'll see tomorrow.
The markers will be up at the stroke of midnight on October 6, starting at $6.66 in boxes I'm customizing by hand. (and shipping next week) I tried to get enough, but quantities are limited.
See you in about 24 hours?
I think it's fitting that the person holding the pen in the photo above is a lefty.
Via the
Hypno Pimp
.